Lake Atitlan, Guatemala
October 14-20, 2019
We all need time to reconnect with ourselves, though it is not always as obvious as we may expect. We've been taught to prioritize and care for those around us, but who is checking in on you? The Oshun Retreat is the dedicated time you need, to re-evaluate where you are, and admit where you want to be. This is a vulnerable process that requires peace and support, which we have created for you.
For 7-days and 6-nights in Lake Atitlan, Guatemala, we will work together to refill our cups, which will make us more useful and resourceful for those around us. Self care is not indulgent, but necessary. You deserve to take time for you.
Join us for a life changing experience, exploring the natural beauty of Guatemala, embracing a new culture, building friendships with women who have been where you are, and learning from women equipped to assist you in your personal journey. Through yoga, meditation, relaxation, healthy eating, exercise, and adventure, we will help you disconnect from the chaos of life, welcoming peace and stillness to reconnect with yourself.
The October 2019 Retreat Includes:
7 day + 6 Night Accommodations at Villa Sumaya Eco Resort & Wellness Center, located in Lake Atitlan, Guatemala

Welcome Dinner Celebration featuring fresh, local ingredients

3 Delicious Vegetarian Meals Daily

Round Trip Airport Transfer from Guatemala City Airport

SWEAT Fitness Course led by Estelle Archer

Yoga Classes with Dee Leborgne

Traditional Mayan Cacao Ceremony, sacred celebration centering around the sharing of a cacao elixir, known as the "food of the Gods."

Chichimeca Sweat (Sauna) Ceremony

Group Healing Circle Led by Estelle Archer

Nightly lakeside women's circles focused on self healing & connecting to other like minded and inspiring women

Full- day Kayak Adventure & Guided Hike through the vistas of volcanoes San Pedro, Tolimán and Atitlán, including lunch at local cafe

A hands-on eco tour of local cocoa farm, featuring a tour and cooking demonstration at the Women's Collective, & sit-down lunch with local women

Retreat Farewell Celebration
What's Not Included
Airfare

Travel Insurance

Wifi (Limited Service $3/day)

Gratuities

Spa Treatments

Non Vegetarian Menu ($7/Meal)

Optional Excursions
Known by many as Estelle Archer, and to a special few, Dawn Archer, the author + body positive advocate, & fitness instructor, is all about helping others. Whether she's motivating people to try a cleaner diet with her images of colorful + affordable healthy foods, providing inspirational messages on Instagram, or leading her strength + dance fitness classes SWEAT in a different state every few weeks, Archer is looking to make a difference.
Find Estelle online: @EstelleArcher & dawn-archer.com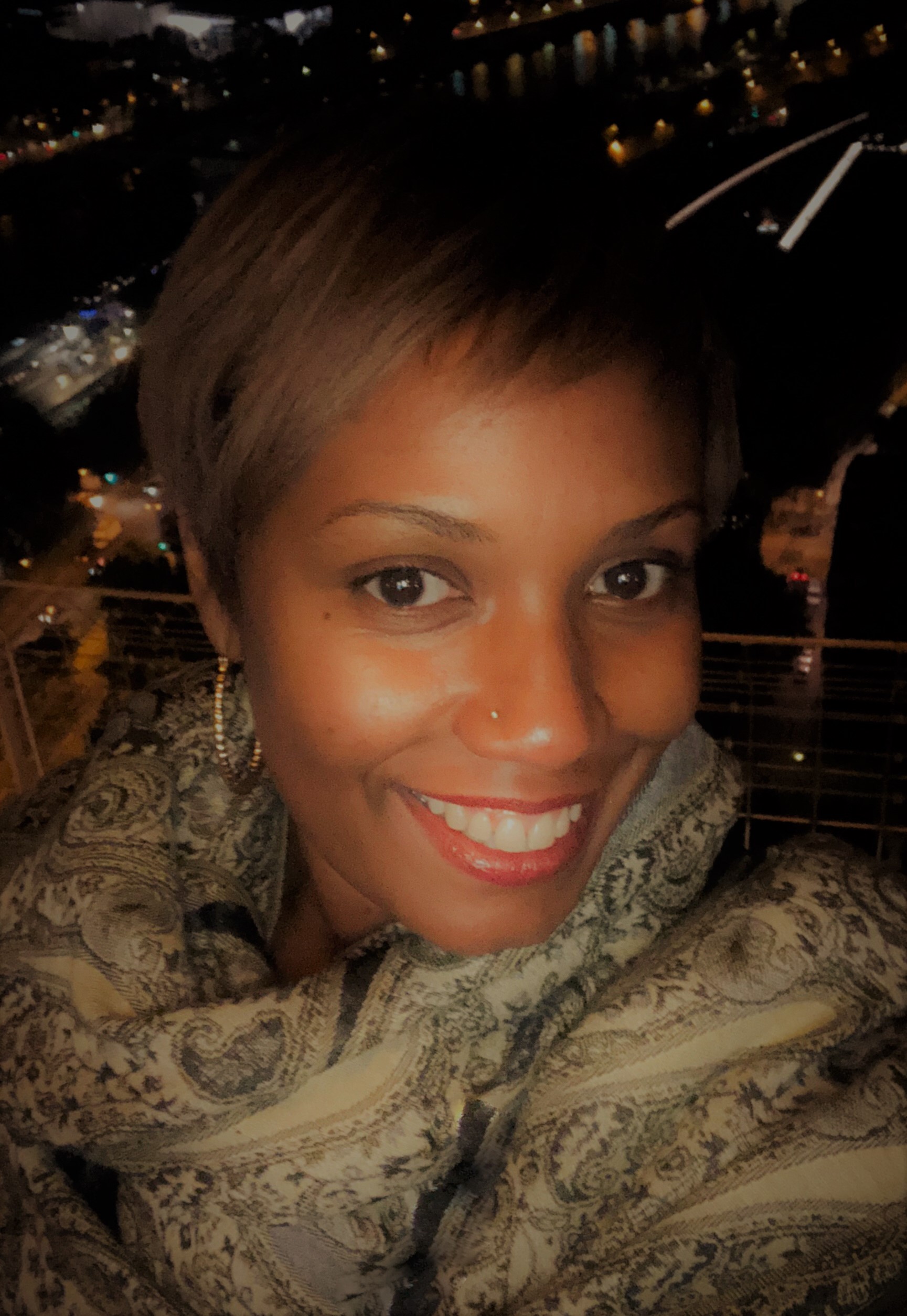 Kia Player is a social entrepreneur and mental health consultant. Her passion is helping women to discover and intuitively listen to their inner voice.
Ten years ago, fed up with the stress and constant headaches attributed to her job, she made the decision to venture out on her own to create the life that she dreamed of. With an idea and a white board she mapped out her goals, creating a frame work to help her achieve them.
A staunch believer in community engagement and a creator by nature, Kia has created a number of businesses which give opportunities to people of color, provide second chances, and bring together people of various backgrounds.
Through her life coaching coaching platform, Be Fearless Me, Kia teaches women to dream big, get clear about their purpose, and manifest the desires of their heart.
Retreat Guidance By Dee Leborgne
Dee is an Ayurveda lifestyle specialist & consultant, yoga instructor, and certified massage therapist, helping people balance their body, mind and spirit.
As a qualified yoga teacher, Dee uses these ancient sciences and her intuitive gift for healing to empower her clients to access their own inner resources and experience self-healing.
All of her treatments are infused with a touch of energy healing.
She also passionate about creating healing spaces through ceremonies.
single occupancy: $2,100
double occupancy: $1,950
triple occupancy: $1,800
Payment Plan (10% Discount for payment in full)
Our convenient payment plan option allows you to split the cost of attending the Oshun Retreat into three easy payments.
The first $500 deposit secures your spot, with your balance being split into two equal payments made monthly.
Please note that due to the logistics involved with planning such a curated experience, all deposits & installment payments are non refundable. Travel insurance is required, to protect your investment in the unlikely event you should need to cancel your plans.